James H. Brown and Associates is pleased to announce that we have been named Best Personal Injury Law Firm – Alberta by Acquisitions International in their annual Legal Awards 2021 publication. Acquisition International is a monthly magazine that has reinvigorated corporate finance news and reporting. The magazine has a global circulation and features news and opinion from leading analysts. This is the first time James H. Brown and Associates has been nominated and won this award.
James H. Brown and Associates' success representing injured Albertans, workplace culture, and adaptability during the COVID-19 pandemic were highlighted as reasons for being named Best Personal Injury Law Firm – Alberta. You can read the full press release below and the feature here.
Acquisitions International Press Release – Best Personal Injury Law Firm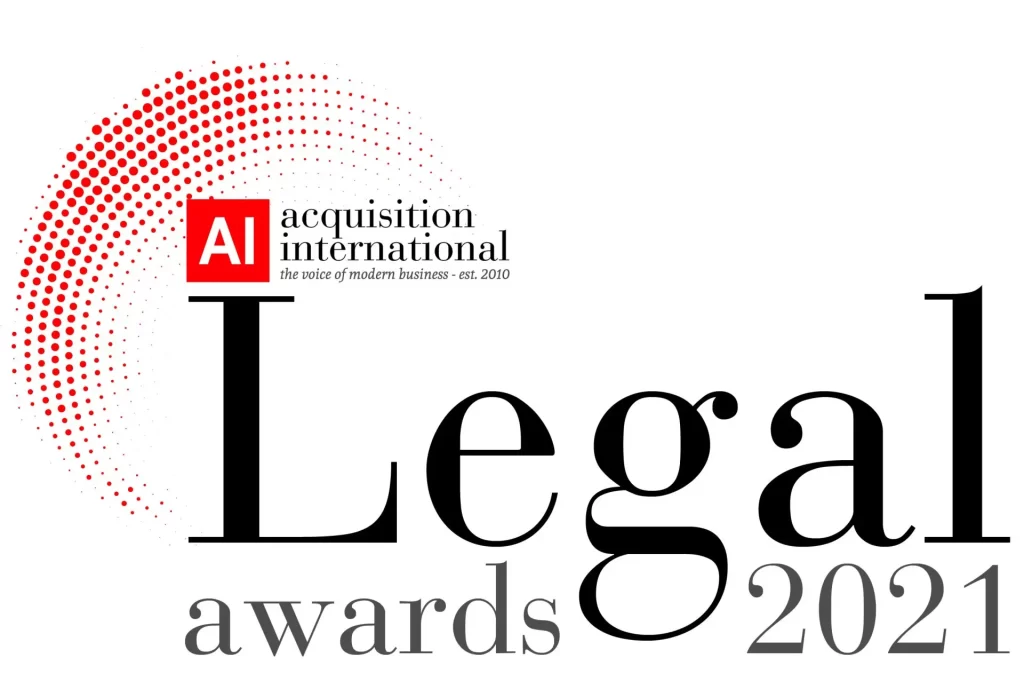 United Kingdom, 2021 – Acquisition International Magazine has announced the winners of the 2021 Legal Awards.
Acquisition International has designed the Legal Awards programme to recognise and award those firms and professionals who have offered brilliantly personalised legal services, as well as those who have strived to evolve and adapt with the times. The legal sector is one that is constantly evolving which therefore results in lawyers and other legal professional individuals and firms to persistently update their existing skills and knowledge.
Running for several years now, the Acquisition International Legal Awards programme seeks to reward the hard work and dedication of those firms and professionals who have strived for a new level of perfection and professionalism. Our Awards Coordinator, Kaven Cooper, has commented on the success of this year's Legal Awards: "It was a pleasure hosting the awards programme this year and coordinating with all the winners. I would like to offer my heartiest congratulations to all the winners and would like to wish them all the best for their future endeavours."
Acquisition International prides itself on the validity of its awards and winners. The awards are given solely on merit and are awarded to commend those most deserving for their ingenuity and hard work, distinguishing them from their competitors and proving them worthy of recognition.
To learn more about our award winners and to gain insight into the working practices of the "best of the best", please visit the Acquisition International website (https://www.acquisition-international.com/awards/legal-awards/) where you can access the winners supplement.
An Award-Winning Team to Get You Results
Today, James H. Brown and Associates has an award-winning team of experienced professionals committed to attaining justice and getting our clients the compensation they deserve for their injuries. Our team proudly offers a complete range of services and support for our clients throughout the legal process, including:
An award-winning team of lawyers with over 200 years of combined experience in accident injury law.
Comprehensive investigation and evidence preservation services, including accident reconstruction and analysis.
Access to experts able to determine the full extent of injuries and provide important documentation for your case.
Strong relationships with organizations ready to help you and your family with rehabilitation and recovery.
And much more!
Have You or a Loved One Been Injured?
James H. Brown and Associates are committed to setting the standard in Alberta injury law by providing complete service and support for accident victims and their families.
Contact us today to book a free, no-obligation consultation with James H. Brown and Associates' injury lawyers.